Some EHS and sustainability leaders feel like characters in an Edgar Allan Poe story. That's never a good sign, especially when the story is "The Pit and the Pendulum."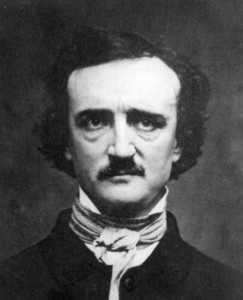 In the story, the protagonist is stuck in a bad place. He is in a dungeon, trapped between falling into a deep, dark pit, never to be heard from again; or lying still as a sharp pendulum blade swings slowly back and forth, inexorably moving closer to cutting into him, deeper and deeper.
For EHS&S leaders, the pit is organizational oblivion, with CEOs saying "no news is good news" and hoping never to be reminded that you and your program exist. The pendulum is the oscillation of corporate strategy and organization. It swings from centralization last time to decentralization this time, and back again. Or from growth to contraction. Or from geographic to functional organization. Merging or splitting up. Back and forth, back and forth. Whichever direction it's swinging now, you can bet it will swing back again later. And each time, the blade cuts lower.
Like Poe's protagonist, EHS&S leaders desperately hope there's a way out and that the story gets better. In the Poe story [spoiler alert!], the cavalry rides in to save the day, literally. In corporate reality, there is no cavalry. But there is a ladder to climb out.
The ladder shows up when you shine some light into the dungeon. When you look across multiple companies and sectors and see the same phenomenon, a few things become clearer:
It's not personal. You actually have a lot of company down there. Look around. Many of your peers in other companies are in the same place. Perhaps more importantly, many of your business and functional colleagues are also down there with you.
It's not random. There are real things going on in the national and global economy which are driving this situation. As I wrote in an article this week, we are in the Era of Productivity. Investor pressures to preserve earnings and deliver growth are colliding with soft markets, collapsing prices and geopolitical uncertainties. Boards and CEOs are focusing on hard-core productivity: how to squeeze more value from every resource (capital, equipment, people) – or how to reduce the resources needed to produce each unit of value.
It's depressing. Almost as depressing as this blog. Especially for EHS&S veterans who finally thought they were getting real traction with sustainability, it's wearying. The economy may be out of the recession, but the profession is still in clinical recession: not as deep or prolonged as clinical depression, but still a barrier to seeing if there are ways out.
There is a way out. EHS&S can become a driver of productivity, not just a victim. Many EHS processes and systems are artifacts of earlier great ideas, but have grown stale, bureaucratic and cumbersome. They may no longer be fit-for-purpose. They may be ripe for re-engineering and streamlining. And sustainability? That's all about productivity, getting more value out of every resource (think carbon, water, circular economy) or reducing the amount of resources needed to produce value.
This Era of Productivity is the fourth wave we've lived through in the corporate environmental space in the US. The prior waves have receded but not vanished. Critical elements of the prior waves (regulation, accountability and sustainability) are still there, important parts of corporate programs. But the growing wave of C-suite attention is on productivity.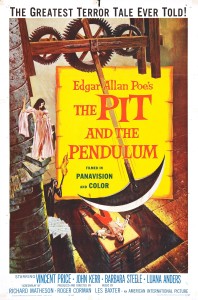 Climbing the productivity ladder isn't easy, and there isn't any fall protection to reduce the risks. But climbing sure beats waiting for the pendulum blade.
[Scott Nadler is a Senior Partner at ERM and Program Director at US BCSD. To share this post, see additional posts on Scott's blog or subscribe please go to snadler.com. Opinions on this site are solely those of Scott Nadler and do not necessarily represent views of those quoted or cited, ERM or its partners or clients, or US BCSD, its members or partners.]