In times like these executives can manage brilliantly – but fail to lead. Real leaders do both.
Do you show your team where you're going and why you should keep going, or only dictate how to keep moving forward?
Do you share with your team a vision for the future, or just tell them what you need the team to do?
It's during times like these that true "leadership" earns that title.
If someone at your organization could benefit from being reminded of these, please feel free to share this list (or share via LinkedIn). Not to mention your clients/customers, suppliers, partners…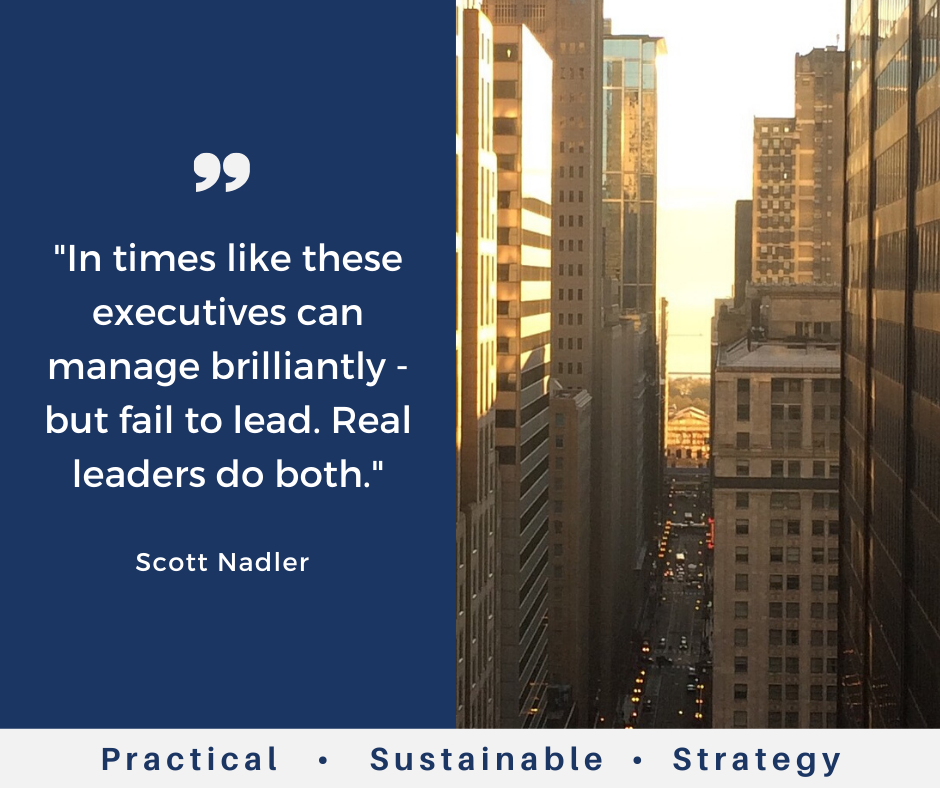 [Opinions in this blog are solely those of Scott Nadler. They do not necessarily represent views of Nadler Strategy's clients or partners, or those cited in the post. To share this blog, see additional posts on Scott's blog or subscribe please go to nadlerstrategy.com.]