When the pandemic started to affect each of our businesses, many of us believed we were facing a rough few months, but would be returning to normal by the end of the year.
Now I'm hearing growing acceptance that this stage (which I called Stage 2 – Maintain and Sustain, in my recent article) could easily last 12-18 months.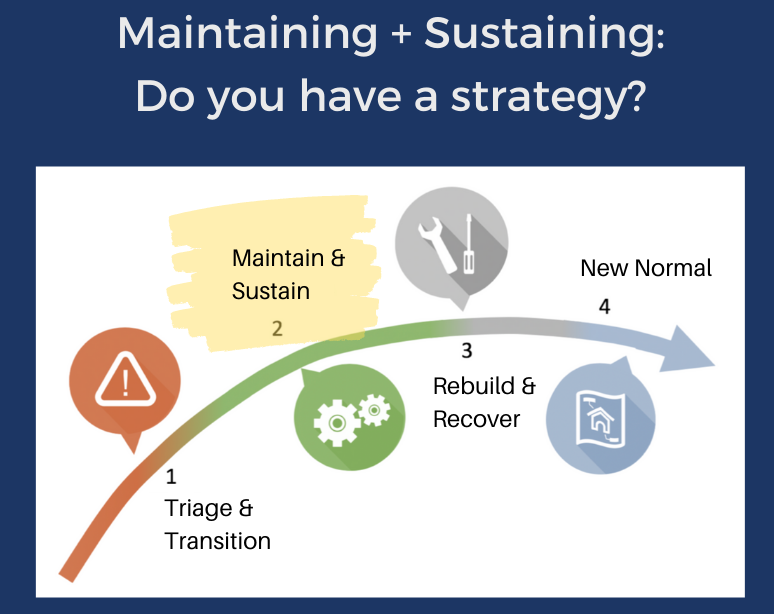 "Maintain and Sustain"  has already proven to be a tumultuous rollercoaster of challenges – and opportunities. Rampant uncertainty and depleted resources only increase the demands, pressures and resulting stress we're all facing.
While you can't predict the future, you can manage in a way that better prepares your business for what might be coming next. What can you do now to position your business to thrive in the uncharted landscape ahead?
If you have to "maintain and sustain" your business through another 12-18 months of uncertainty and stress, do you have a strategy?