Leaders sometimes need to take a fresh look at how they're doing. Leaders may be new to their role, their role may have changed, they may have new owners or bosses, or market conditions may have shifted.  Sometimes, a fresh look is needed because nothing has changed: it simply may be time to see how things are working and what should change, if anything.
The challenge is to take that fresh look with helpful outside perspective but without major costs, delays and disruptions.  Conventional management consulting can provide great value, but is geared to create major projects leading to major programs.  Teams are brought in to explore multiple aspects with multiple subteams, meetings and reports.  Boutique consulting firms can bring great insight to particular problems. However, that presumes that the problems are already diagnosed correctly and can be addressed in a vacuum without looking at other aspects of the organization. There is an intrinsic risk of confirmation bias, as specialized firms understandably tend to see problems in terms of their areas of knowledge. (Or more colloquially: "When you're a hammer, the whole world is a nail.") In either approach, there is always the potential for rejection of findings and recommendations despite (or sometimes because of) a long, complicated process.
Nadler Strategy's Strategic Needs Assessment Profile (SNAP) fills that gap. The SNAP process provides practical, useable insights and suggestions in weeks, not months. It builds on Scott Nadler's 40+ years of experience in leading, building and turning around organizations – and in advising leaders in doing those same things.  It looks openly at all strategy, process and people – and how they work with each other – without assuming where the opportunities or needs may be found.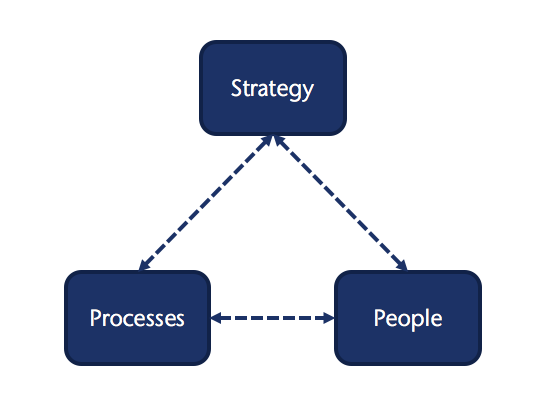 The SNAP review:
Begins with and comes back to the organization's leader
Takes 1-2 weeks.
Looks at all three key elements of strategy, process and people – and how well they work together.
Does not presume that any one area is the problem – or even that there is a problem
Delivers practical, usable suggestions for short and long-term actions
Is done with the organization's leader and top staff, not for them – or to them
Can be followed up with effective, focused coaching to help improve performance
The SNAP review has been honed in use with organizations large and small, public and private, profit and non-profit, in multiple sectors and across four continents. It uses a cascading series of hypotheses, one-to-one interviews and small group meetings to distill out what is working and what isn't, key opportunities and challenges, and potential future directions.  In this marketplace, organizations can't afford to be bogged down in long, burdensome and distracting consulting engagements.  They need more insight – but with energy and agility. The SNAP review can meet that need.