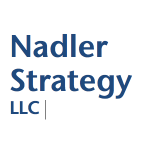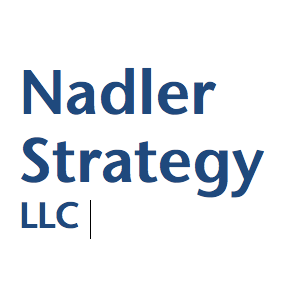 I am pleased to announce that my full-time professional home is now Nadler Strategy LLC.
A few years ago, I viewed this possibility with fear and dread.  The idea of "going out on my own" after turning 60 seemed daunting, if not outright crazy.
A great friend helped me focus on what I feared: the risk of no corporate employer, and the loneliness of truly being alone professionally. He helped me look at the opportunities instead of the fears. By managing my projects and platforms as a portfolio, I could reduce the risk substantially.  With the chance to work more flexibly and choose my projects, I could become more closely connected with great colleagues, both old and new.
Now, this is something I'm approaching with excitement. With the turning of the year, I wrapped up a great 20-year run with ERM.  I launched this stage almost a year ago, when I began to work from multiple platforms. Much of 2015 was spent testing, learning and developing new approaches and connections. I found a number of intriguing opportunities beyond the corporate consulting model.  I found I was better connected and less alone than before.
It's now time to move into that world full-time. I'm looking forward to offering strategy, sustainability, facilitation and coaching services through the Nadler Strategy platform.
I will continue to work from other platforms as well:
Other opportunities and collaborations are taking shape.  I'll explore those in future blogs and as they ripen. Until then, please feel free to follow me on Twitter or Facebook or visit my web site.
Best wishes for a happy healthy and productive new year.
[Opinions on this site are solely those of Scott Nadler and do not necessarily represent views of Nadler Strategy's clients or partners. To share this post, see additional posts on Scott's blog or subscribe please go to nadlerstrategy.com.]